WooCommerce Email notifications not getting sent is one of the most common problem users of this plugin face.
There are quite a few causes of this problem. Some can be resolved very easily, others take a few more steps.
We will start with the easy steps.
Step 1: Check WooCommerce Email Notification Settings
When dealing with WooCommerce Email settings, the two major things you need to check are "Email sender options" and "Individual notification emails".
To start, open up the WordPress dashboard. In the left-hand navigation, go to WooCommerce » Settings.
Step 2: Click on the "Emails" tab

Step 3: In this list, you'll see all of the emails that should be sent from your store. You can check each email template by clicking the Manage button on the right.
Step 3: In the email template, you will want to check that the email is enabled. If it is not, enable it.
Next, check the recipient email address and ensure it is entered correctly.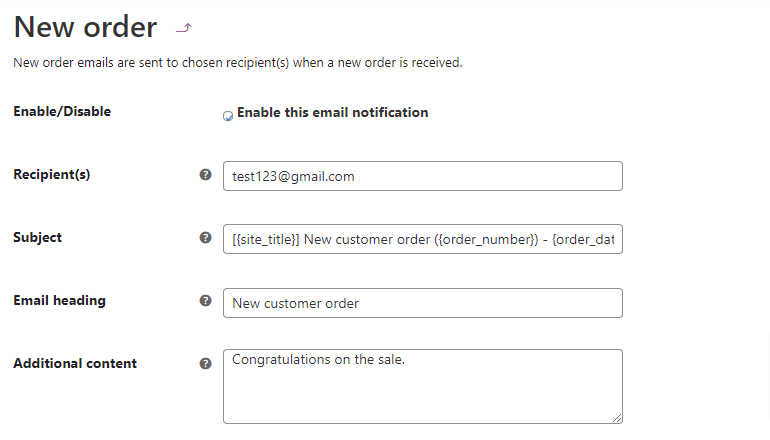 Scroll down and click Save Changes. Now you can check test to see if you have sent the email out correctly.